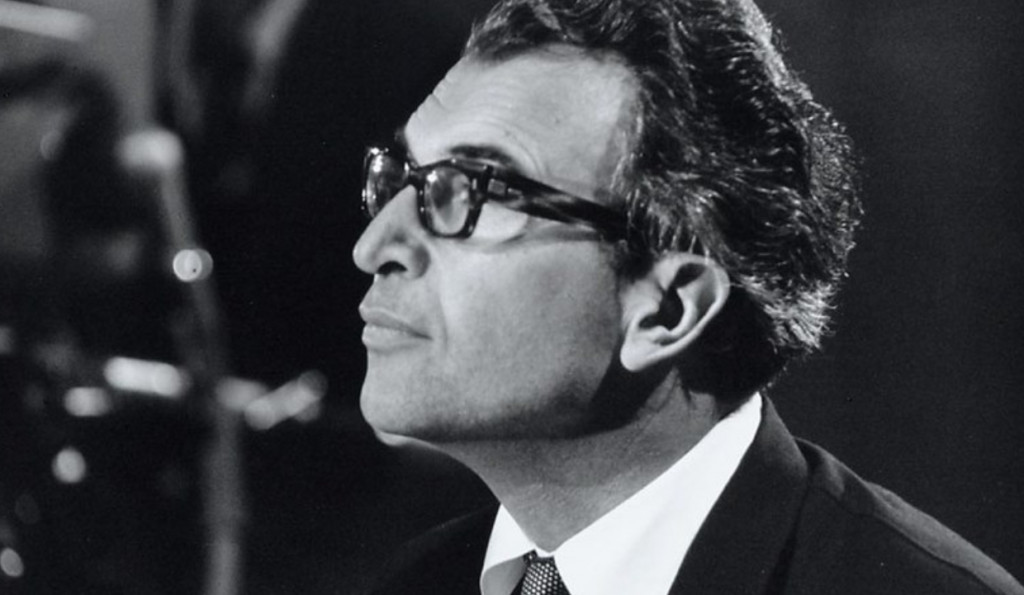 The Week in Jazz is your roundup of new and noteworthy stories from the jazz world. It's a one-stop destination for the music news you need to know. Let's take it from the top.
Noteworthy
Albert King Album Reissue: Craft Recordings will celebrate Albert King's centennial year with a special vinyl reissue of his Stax Records debut, Born Under a Bad Sign, on April 21. Originally released in 1967, the album features an all-star lineup and some of King's original recordings of the iconic title track, plus classics like "Laundromat Blues," "Oh Pretty Woman" and "Crosscut Saw."
Special Art Blakey Tee from Zidijan: Zidijan has made available a special Art Blakey T-shirt in honor of Black History Month. Art Blakey is famous for his role in developing the bebop style of drumming and was known for his ability to maintain independence with all four limbs, which was unusual for his time. All profits from the sale of this product will be donated to the NAACP Legal Defense & Educational Fund. Order it here.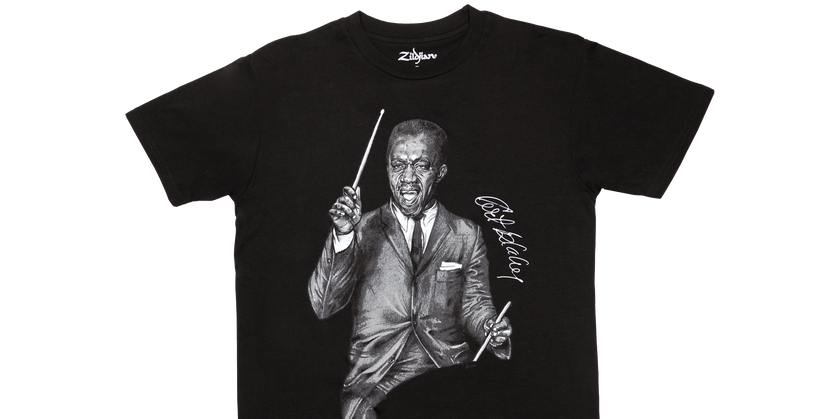 Irish Guitar Legend Louis Stewart Solo Album Reissued: The recently reactivated Livia Records has released a newly-remastered edition of Irish jazz guitarist Louis Stewart's milestone and career-best solo album, Out On His Own. Recorded in Bray, Ireland, in late 1977 and originally released in 1977, this new edition of the album includes three previously unreleased tracks, a 16-page booklet with extensive sleeve notes and several previously unseen photographs.
Steven Feifke Makes GRAMMY History: On February 5, Steven Feifke became the youngest-ever winner in the Best Large Jazz Ensemble Category of the GRAMMY Awards. The award is for the Generation Gap Jazz Orchestra's eponymous album, co-led with renowned lead trumpeter Bijon Watson. "The album for us is truly a mission of celebrating and showcasing generational diversity and I'm so proud to be here with my mentor and collaborator on this project, Bijon Watson," stated Feifke in his acceptance speech.
2023 Memphis International Blues Challenge Winners Announced: The International Blues Challenge crowned its winners a Downtown Memphis' Orpheum Theatre last week. The Houston, Texas, combo led and named after 20-year-old guitar phenom Maphias Lattin took home the title in the band category. Singer/guitarist Frank Sultana from Sydney, Australia, earned the top prize in the solo/duo category. More here.
New and Upcoming Albums
Natsuki Tamura, 5 Trumpets (self-released): Prolific and visionary Japanese trumpeter Natsuki Tamura takes brass music to the edge by convening a quartet of master horn players to perform his new compositions, exploring musical possibilities of extended technique on five trumpets. This new trumpet quintet album, released in October 7, is part of Tamura's 2022 plan to release a recording every two months on Bandcamp.
Rachael & Vilray, I Love a Love Song! (Nonesuch): Rachael & Vilray, the duo of singer/songwriter Rachael Price and guitarist/singer/songwriter Vilray, return with their second studio album, I Love a Love Song! All songs of its twelve-track program were written by Vilray except for the 1930s classic "Goodnight My Love," and feature arrangements from Jacob Zimmerman.
Donald Byrd, Live: Cookin' with Blue Note at Montreux (Blue Note): A previously unissued recording of Donald Byrd's performance at a Blue Note showcase at the Montreux Jazz Festival of 1973 sees the light of day. Live: Cookin' With Blue Note At Montreux finds the trumpet legend leading a 10-piece band of top-shelf instrumentalists and was released on December 9, on what would have been Byrd's 90th birthday. The set list includes "Black Byrd" along with otherwise unrecorded Byrd originals like "The East," "Kwame," and "Poco-Mania," as well as an excellent cover of Stevie Wonder's "You've Got It Bad Girl."
Bill Laurance & Michael League, Where You Wish You Were (ACT): Michael League and Bill Laurance reveal new, quieter sides of their musical personalities on their new collaborative album, Where You Wish You Were. The record captures an intimate dialogue between the two acclaimed artists with elements of jazz, Oriental and Mediterranean music that is also described via a press release as a "virtual place where you want to return again and again."
Live Music and Festival News
NEC's Jazz Studies and CMA Programs Announce Winter/Spring Season: The New England Conservatory Jazz Studies and Contemporary Musical Arts Programs have announced a wide-ranging winter/spring season of free concerts. Highlights in jazz include the NEC Orchestra in two programs: Jazz and the Struggle for Freedom and Equality featuring Omar Thomas, and special guest Jim McNeely in Groove Merchant: The Music of Thad Jones. Residencies with Jason Moran, Michael Formanek and Dave Holland are also planned. More here.
Carnegie Hall Celebrates Women in Music in March: In honor of women's history month in March, New York's Carnegie Hall is partnering with cultural organizations across New York City and beyond to celebrate women's contributions to the arts. This month-long celebration is part of Carnegie Hall's season-long exploration of the many contributions made by trailblazing women in every facet of music and will include performances by Terri Lyne Carrington and Social Science, Mitsuko Uchida leading the Mahler Chamber Orchestra, soprano Jeanine De Bique and more. More here.
Puerto Rico JazzFest '23 Honors Miguel Zenón: The Puerto Rico JazzFest '23 will bring together a stellar roster of artists to honor the music of saxophonist/composer/producer Miguel Zenón. The festival runs March 17-19 and the Zenón tribute will take place on March 18 at the Coca-Cola Music Hall in San Juan, featuring Zenón's longstanding quartet with pianist Luis Perdomo, bassist Hans Glawischnig and drummer Henry Cole, as well as special guests.
Yo-Yo Ma's Appalachian Celebration, May 26: Yo-Yo Ma, in partnership with the Knoxville-based arts nonprofit Big Ears, has announced a multi-faceted concert presentation, Our Common Nature: An Appalachian Celebration, for May 26 at World's Fair Park in Knoxville, Tennessee. Conceived and curated by Yo-Yo Ma, the celebration will also include special musical guests Rhiannon Giddens, Chris Thile, and Edgar Meyer, along with other musicians, storytellers, and poets from throughout the Appalachian region. More here.
Epic Dave Brubeck Cantata Gets Three-Day Showcase at UCLA: For the first time ever, Dave Brubeck's sons Darius, Chris and Dan Brubeck will perform as the accompanying jazz trio in a historic performance of their father's oratorio The Gates of Justice. Originally written in response to Martin Luther King Jr.'s assassination and as a plea for reconciliation between the American Jewish and Black communities. The three-day showcase will take place at The UCLA Herb Alpert School of Music on February 26-28, and feature a 70-piece choir, cantor Azi Schwartz and baritone Phillip Bullock, as well as accompanying conferences and discussions. Tickets here.
Featured photo: Creative Commons.
Like this article?  Get more when you subscribe.
Join thousands of other jazz enthusiasts and get new music, artists, album, events and more delivered to your inbox.