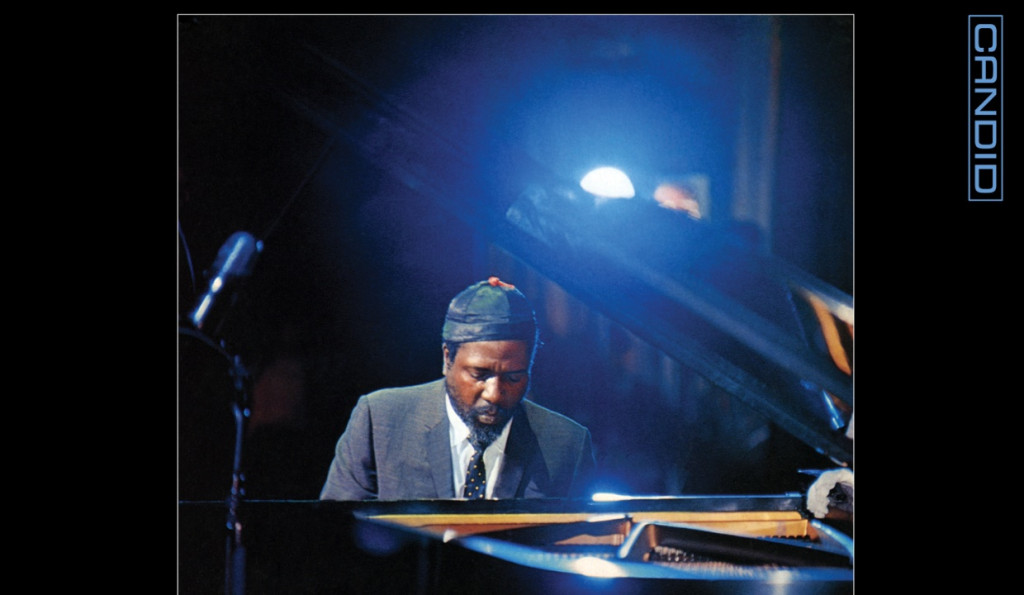 The Week in Jazz is your roundup of new and noteworthy stories from the jazz world. It's a one-stop destination for the music news you need to know. Let's take it from the top.
Noteworthy
Gibson Gives Reaches Cuba: Gibson Gives, the philanthropic arm of American instrument brand Gibson, donated 52 Epiphone acoustic guitars, gear and equipment to benefit students attending the National School of Arts in Cuba. Additionally, Gibson will donate 100 more Epiphone to the school in the coming months. "Cuban music and songwriting have such a rich music history and a global impact," says Dendy Jarrett, Executive Director of Gibson Gives, "we are thrilled to be a small part of ensuring this tradition continues to thrive in the next generation."
John Lee Hooker Legendary Solo Concert Out Soon: On June 26, BMG will release John Lee Hooker's entire legendary 1976 solo concert, recorded live at New York's Hunter College in 1976. Collected for the first time as a 2-LP set for global release on 180 vinyl, Hooker's two sets of solo guitar/vocal performances include raw and revered recordings of "Boom Boom," "Crawlin' King Snake" and "One Bourbon, One Scotch, One Beer." Alone: Live at Hunter College 1976 marks BMG's first physical release since acquiring the music interests of John Lee Hooker in 2022.
Ahmed Abdullah Memoir: Harlem-born trumpeter Ahmed Abdullah recounts two decades of traveling the spaceways with the legendary Sun Ra and traversing New York's avant-garde jazz scenes of the 1970s-1990s on his captivating memoir, A Strange Celestial Road. Originally written in the 1990s with the help of Nuyorican poet Louis Reyes Rivera, the book was recently published for the first time with a foreword by Salim Washington.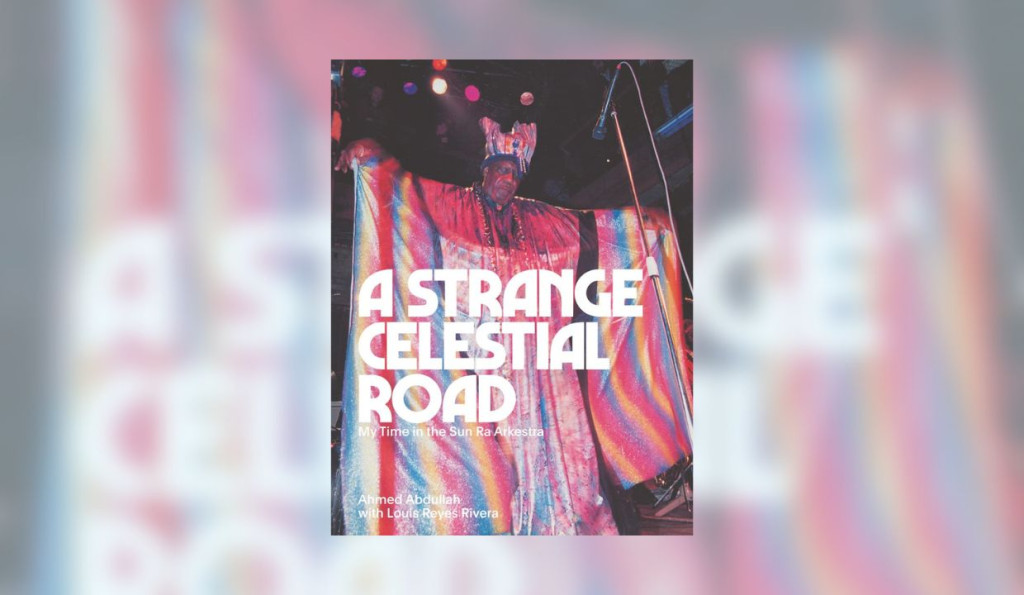 Rare Thelonious Monk Album Released Soon: Candid Records will release Thelonious Monk's The Classic Quartet on June 2. This rare album is the audio portion of a television show recorded in Tokyo, Japan, in 1963. It features the piano legend alongside Charlie Rouse, Butch Warren and Frankie Dunlop. The recording will be available on CD, streaming services and on vinyl for the first time in over 35 years.
Anna Webber Appointed Co-Chair of NEC's Jazz Studies Department: New England Conservatory's Jazz Studies Department has appointed renowned flutist/saxophonist/composer Anna Webber to join the NEC faculty as co-chair of the Jazz Studies Department, beginning in the Fall of 2023. "NEC is an incredible school with top-tier students and a creative and open-minded aesthetic," says Webber via an official statement. "I am thrilled to be joining their exceptional faculty."
Next Jazz Legacy 2023 Cohort of Emerging Musicians: Next Jazz Legacy has announced Camila Cortina Bello, Milena Casado, Liany Mateo, Anaïs Maviel, Tatiana LadyMay Mayfield, Neta Raanan, and Anisha Rush as its 2023 cohort of emerging musicians. Next Jazz Legacy, now in its second edition, is a program focused on increasing opportunities for women and non-binary improvisers who are underrepresented in the art form. It is a partnership between the Berklee Institute of Jazz and Gender Justice and New Music USA. More here.
New Albums
Massimo Biolcati, On a Misty Night (Sounderscore): Bassist Massimo Biolcati's fourth solo release, released on May 19, features saxophonist John Ellis and drummer Johnathan Blake. On a Misty Night showcases his unique blend of traditional and modern jazz, with a repertoire of lesser-known standards highlighting the trio's virtuosity and musical chemistry.
Isaiah J. Thompson, The Power of the Spirit (Blue Engine): Emerging generational talent, pianist Isaiah J. Thompson, released his very first live album on March 17. The Power of the Spirit is a hard-swinging album recorded live at Dizzy's Club that captures a pivotal moment in the young artist's ongoing evolution.
Issei Herr, Distant Intervals (NNA Tapes): Brooklyn cellist/composer Issei Herr released her debut full-length album, Distant Intervals, on April 7. Recorded in her bedroom closet, the album finds her weaving together hundreds of overdubbed cello and processed samples into soaring, emotional compositions.
Michael Rabinowitz, Next Chapter (Blue Ridge Bassoon): Jazz bassoon soloist Michael Rabinowitz performs a celebratory set of mostly straight-ahead jazz originals that are both swinging and explorative on his new album, Next Chapter. Featuring his regular quartet, the new album was released on March 1 and finds Rabinowitz continuing to blaze new paths for the bassoon.
Live Music and Festival News
McCoy Tyner and Modern Jazz Quartet Montreux Years: BMG and the Montreux Jazz Festival have announced the next releases in the Montreux Years series, both due out on June 23. McCoy Tyner: The Montreux Jazz Years, the first release from McCoy Tyner in over ten years, encapsulates the jazz legend's time at the festival from 1981 to 2009. Modern Jazz Quartet: The Montreux Years brings together an impressive collection of Modern Jazz Quartet classics performed at the festival from 1985 to 1993.
Jason Moran to Play Historic Thelonious Monk Piano: Jason Moran will perform on one of Thelonious Monk's privately used pianos during an upcoming performance at the Musical Instrument Museum Theater in Phoenix, Arizona, on June 2. More here. The "Pannonica Piano," newly acquired by Musical Instrument Museum, was owned by the 1950s jazz scene socialite, Baroness Pannonica de Koenigswarter. Her Steinway piano was selected new from the Steinway showroom by the jazz legend Thelonious Monk and placed in the Baroness' New York home.
2023 Essentially Ellington Competition Winners: Jazz at Lincoln Center announced the three top-placing high school jazz bands in the United States in the 28th Annual Essentially Ellington High School Jazz Band Competition and Festival at Frederick P. Rose Hall.. Osceola County School for the Arts took home the first place trophy and an award of $5,000. More than 35 other individual section awards were also announced. Check out all winners here.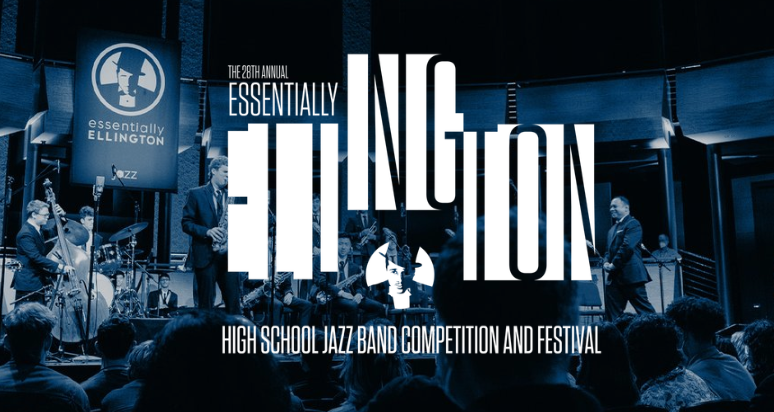 NJPAC Announces Preliminary Fall 2023 Jazz Lineup: The New Jersey Performing Arts Center (NJPAC) has announced the preliminary jazz lineup for the upcoming Fall 2023 season. The lineup will include concerts by NEA Jazz Master Abdullah Ibrahim, and vocalists Lisa Fischer, Omara Portuondo and Take 6. There will also be special tributes to Disney, Dave Grusin, Peggy Lee and Frank Sinatra. Click here for an updated schedule and more information.
Wooten Brothers Back on the Road: Bassist Victor Wooten and The Wooten Brothers will be on the road this September/October 2023 with the Rebirth Brass Band. This will be the first Wooten Brothers tour since the passing of their saxophone-playing brother, Rudy Wooten. A new studio is also on the way later this year. Check out all upcoming tour dates here.
Vision Festival 2023 Conference, June 10: Arts for Art will host the Conference on Legacies of Black Creative Arts/Spirit of the Ancestors at The Clemente Flamboyan Theater in New York City, New York, on June 10. This free, all-day educational event is part of the annual Vision Festival 2023 and will speak to the profound unifying spirituality underlying traditional and cutting-edge Black Creative Arts and the struggle for justice and non-erasure. More here.
Featured photo courtesy of Candid Records.
Like this article?  Get more when you subscribe.
Join thousands of other jazz enthusiasts and get new music, artists, album, events and more delivered to your inbox.