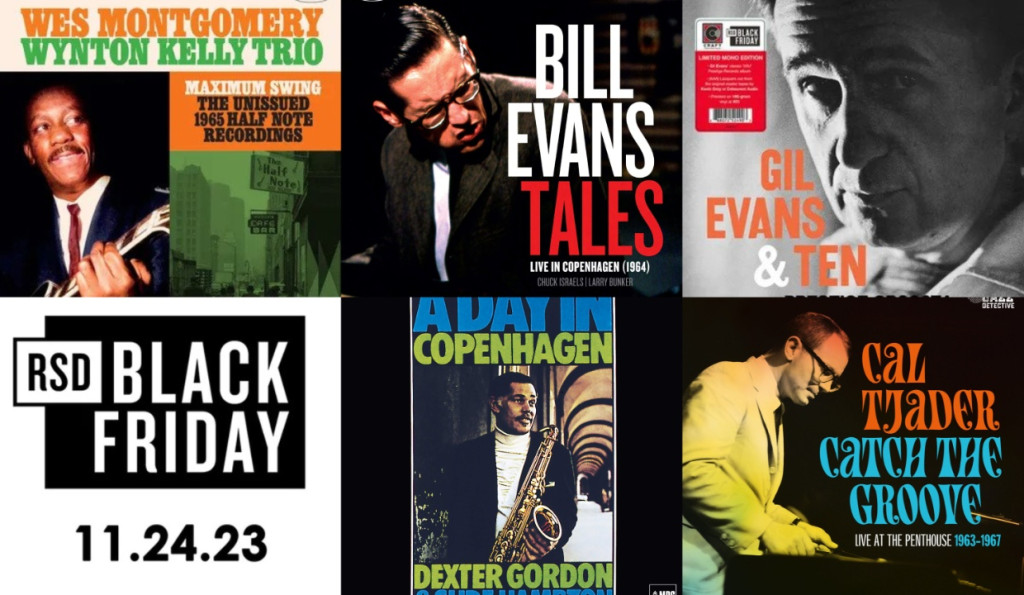 Attention vinyl enthusiasts! Record Store Day Black Friday is making its comeback in record stores across the globe on November 24. The 2023 edition boasts an extensive catalog of releases, reissues, and a selection of special and limited editions. Among this musical treasure trove, we've picked out ten releases that we believe are essential for jazz vinyl collectors and aficionados.
And if you love jazz and vinyl, don't forget to check out our carefully curated series of vinyl compilations, JAZZIZ Vinyl Club!
Ahmad Jamal, Emerald City Nights: Live at the Penthouse 1966-1968 (Jazz Detective)
Emerald City Nights: Live at the Penthouse 1966-1968 captures previously unreleased performances by master pianist Ahmad Jamal's trio with bassist Jamil Nasser and drummer Frank Gant. The 2-LP set, produced by Zev Feldman and released on his Jazz Detective label, will include reflections by Jamal himself, interviews and essays, as well as an extensive booklet with rare photos and more. Quantity: 2300 [RSD First Release]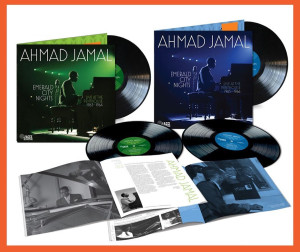 Bill Evans, Tales: Live in Copenhagen (1964) (Elemental)
Tales: Live in Copenhagen (1964) is a set of previously unreleased recordings of Bill Evans with bassist Chuck Israels and drummer Larry Bunker, captured at Radiohuset and TVBYEN studios in August 1964, from the trio's inaugural European tour. The set comes with a booklet with rare photos, liner notes and interviews and its program presents the piano great's only known version of "I Didn't Know What Time It Was," two different readings of "Sweet and Lovely" and a live version of "'Round Midnight," among other gems. Quantity: 3650 [RSD Exclusive Release]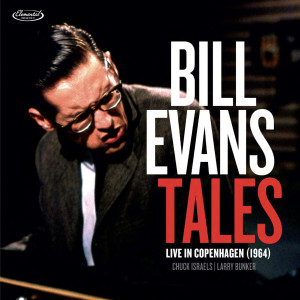 Cal Tjader, Catch the Groove – Live at the Penthouse 1963-1967 (Jazz Detective)
Zev Feldman's Jazz Detective imprint will also release Catch the Groove – Live at the Penthouse 1963-1967 as the first official release of previously unissued Cal Tjader music in nearly 20 years. Recorded in the 1960s at the Penthouse Jazz Club in Seattle, Washington, the music is presented as a 3-LP set with an extensive booklet including reflections, liner notes and interviews, as well as previously unpublished photos. Quantity: 2000 [RSD First Release]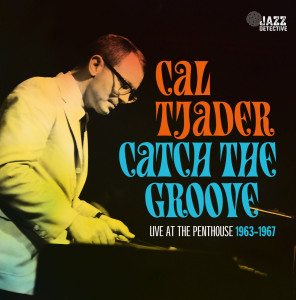 Charles Mingus, Incarnations (Candid)
Incarnations is the fourth album to emerge from Charles Mingus' landmark 1960 recording sessions for Candid Records, the first where he was granted complete artistic control. Assembling rare and unreleased recordings, it features the bass great leading a stellar lineup including the legendary Eric Dolphy. The release is enriched by period-perfect artwork and enlightening liner notes and comes with audio meticulously restored and masterfully remastered by Bernie Grundman. Quantity: 3000 [RSD First Release]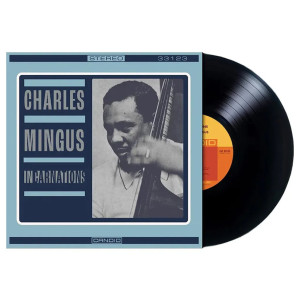 Chet Baker Trio, Chet's Choice (Elemental/Criss Cross)
Regarded as one of Chet Baker's finest final studio albums, Chet's Choice was originally recorded and released in the Netherlands by Gerry Teekens for his Criss Cross label in 1985 and features Baker singing and playing the trumpet in a trio setting with Philip Catherine on guitar and Jean Louis Rassinfosse on bass. This new expanded 2-LP edition presents all seven tracks from the original record, plus three songs that appear here for the first time on vinyl, as well as five previously unreleased alternate takes. Quantity: 2300 [RSD First Release]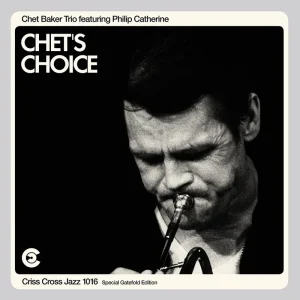 The Dave Brubeck Quartet, Live from the Northwest, 1959 (Brubeck Editions)
Brubeck Editions releases Live from the Northwest, 1959, a new collection of live recordings showcasing the legendary Dave Brubeck Quartet with piano legend Dave Brubeck alongside Paul Desmond, Eugene Wright and Joe Morello in peak form. The LP includes unearthed live recordings from two concerts, one at the historic Multnomah Hotel in Portland, Oregon, from April 4, and the other from the auditorium at the nearby Clark College from April 5. Quantity: 3500 [RSD First Release]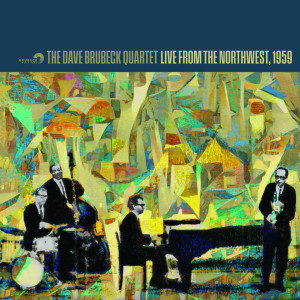 Dexter Gordon & Slide Hampton, A Day in Copenhagen (MPS)
A Day in Copenhagen offers a remarkable glimpse into saxophonist Dexter Gordon's expatriate period. This collaborative project with trombonist Slide Hampton features a repertoire that includes three of Hampton's own compositions. The original recording of this album dates back to 1969 and boasts a stellar lineup including trumpeter Dizzy Reese, pianist Kenny Drew, and bassist N-H Örsted-Peterson, the latter two being Gordon's constant companions at Copenhagen's famous Club Montmartre. Quantity: 1000 [RSD Limited Run/Regional Focus Release]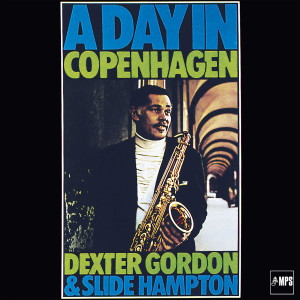 Gil Evans, Gil Evans & Ten (Craft)
Craft Recordings releases a limited mono edition of pianist and composer Gil Evans' classic 1957 album, Evans & Ten, which marked his first release as a leader for the fabled Prestige label. The record features arrangements of five standards, plus one original composition, the conclusive "Jambangle." The album was remastered by Kevin Gray at Cohearent Audio with lacquers cut from the original master tapes and pressed on 180g vinyl at RTI. Quantity: 4200 [RSD First Release]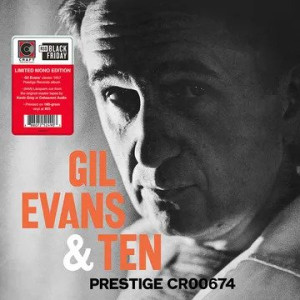 Oscar Peterson, Con Alma: The Oscar Peterson Trio — Live in Lugano, 1964 (Mack Avenue)
A remarkable performance capturing pianist Oscar Peterson's "classic trio" with bassist Ray Brown and drummer Ed Thigpen five years into their collaboration at the Teatro Apollo in Lugano, Switzerland. This previously unheard and unreleased set features a memorable repertoire of renditions of classics and standards, plus one original, and served as the grand finale to the trio's extensive European tour of that year, showcasing them at the zenith of their creative abilities. Quantity: 2000 [RSD First Release]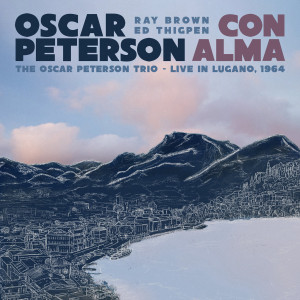 Wes Montgomery and Wynton Kelly, Maximum Swing (Resonance)
Maximum Swing is a new live archival treasure recorded at New York's Half Note in 1965 featuring guitar great Wes Montgomery and Wynton Kelly, and celebrating Montgomery's centennial. The music will be housed in a deluxe package featuring a comprehensive essay by jazz historian Bill Milkowski, plus remembrances and previously unseen photos. Quantity: 3000 [RSD First Release]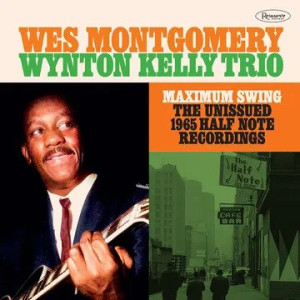 Like this article? Get more when you subscribe.
Join thousands of other jazz enthusiasts and get new music, artists, album, events and more delivered to your inbox.