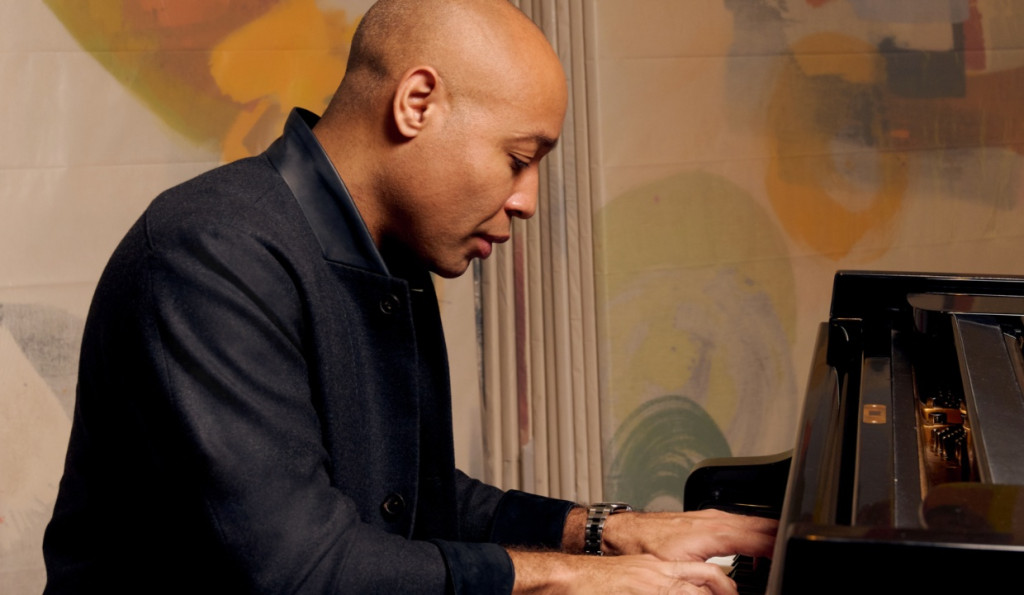 From captivating compositions to virtuosic performances, these releases encompass a wide range of styles and showcase the creativity and artistry of today's jazz musicians. Here is our curated selection of ten new jazz albums released this month (September 2023) that you need to know about!
Kris Davis' Diatom Ribbons, Live at the Village Vanguard (Pyroclastic)
Live at the Village Vanguard is a new venturesome documenting pianist/composer Kris Davis and her far-reaching Diatom Ribbons ensemble, performing live at the end of a weeklong stint at New York's historic jazz venue. Following in the kaleidoscopic spirit of 2019's Diatom Ribbons, this recording finds Davis returning alongside Terri Lyne Carrington, Val Jeanty and Trevor Dunn, and adding a new voice to the mix, guitarist Julian Lage. Release date: September 1.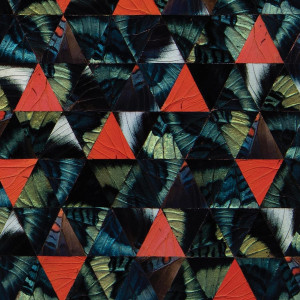 Hilario Durán and His Latin Jazz Big Band, Cry Me a River (Alma)
Renowned composer and piano master Hilario Durán releases his first big band album in 17 years, leading a 19-piece ensemble with special guests Paquito D'Rivera and Horacio "El Negro" Hernandez. Cry Me a River shows Durán's Cuban roots, innovative style and gift for blending traditions with improvisation across nine captivating tracks. Release date: September 8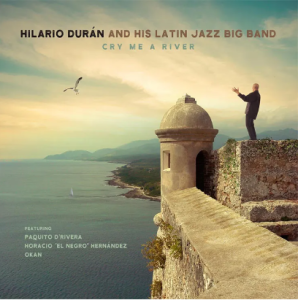 Terell Stafford, Between Two Worlds (Le Coq)
Trumpeter/composer Terell Stafford draws on different sides of his artistic personality to deliver a compelling exploration of the balance between personal and musical life in his spirited new album. Between Two Worlds also testifies to his gifts as a bandleader, as he performs a stimulating program with high-octane collaborators, including Tim Warfield, Bruce Barth, David Wong, Johnathan Blake and Alex Acuña. Release date: September 8.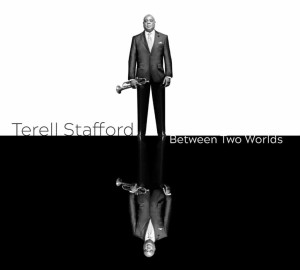 Aaron Diehl & The Knights, Zodiac Suite (Mack Avenue)
In his fifth album for Mack Avenue Records, acclaimed pianist/composer Aaron Diehl teams up with members of The Knights orchestral collective to pay homage to bebop and swing icon Mary Low Williams. The album features the first full-realized studio recording of her renowned Zodiac Suite, revealing fresh interpretations and pathways from this landmark piece. Release date: September 15.

Eddie Henderson, Witness to History (Smoke Session)
On Witness to History, renowned trumpet virtuoso Eddie Henderson gathers a group of talented musicians and carefully curated material to contemplate his own musical journey. The album showcases the exceptional skills of pianist George Cables, saxophonist Donald Harrison, bassist Gerald Cannon, and drummers Lenny White and Mike Clark, while commemorating the momentous 50th anniversary of Henderson's debut album. Release date: September 15.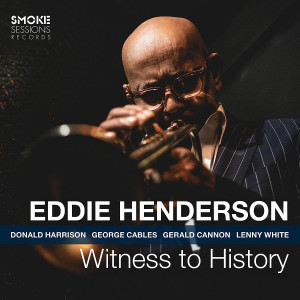 Ivan Lins, My Heart Speaks (Resonance)
Celebrated Brazilian singer/songwriter Ivan Lins performs rare gems from his catalog backed by the 91-member Tbilisi Symphony Orchestra on My Heart Speaks, the most extravagantly lush project of his career. Aside from holding a feast of discoveries of Lins' international fans, the record boasts a stellar lineup of guest appearances from such renowned artists as Dianne Reeves, Jane Monheit, Tawanda and Randy Brecker. Release date: September 15.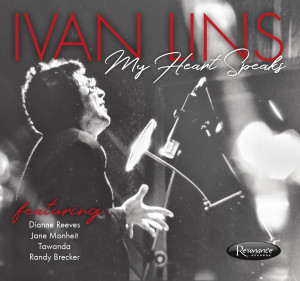 Joshua Redman featuring Gabrielle Cavassa, where are we (Blue Note)
Joshua Redman makes his Blue Note label debut with where are we, showcasing innovative renditions of compositions by a wide array of artists, from John Coltrane to Bruce Springsteen, each of which revolves around or alludes to distinct geographical locations. Notably, this milestone serves as the acclaimed saxophonist's inaugural vocal album, featuring the talented young vocalist Gabrielle Cavassa all the way through. Release date: September 15.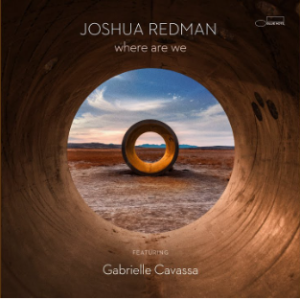 Kurt Elling and Charlie Hunter, SuperBlue: The Iridescent Spree (Edition)
Vocalist Kurt Elling and guitarist Charlie Hunter reunite with drummer Corey Fonville and multi-instrumentalist DJ Harrison for a kaleidoscopic collection of new songs, dynamic reinventions and surprising covers on SuperBlue: The Iridescent Spree. The follow-up to Elling and Hunter's SuperBlue (2021) and the covers EP Guilty Pleasures, released earlier this year, also features special guest appearances from Elena Pinderhughes and Brooklyn's Huntertones Horns. Release date: September 15.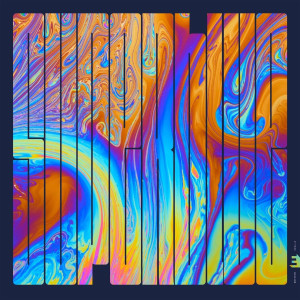 Steve Lehman and Orchestre National de Jazz, Ex Machina (Pi)
Ex Machina represents a fresh partnership between saxophonist/composer Steve Lehman and the Orchestre National de Jazz (ONJ), with a bold vision to establish groundbreaking benchmarks in the realm of large ensemble music. This record showcases original compositions by Lehman and ONJ's artistic director Frédéric Maurin, further enriched by the incorporation of live, interactive electronics created at IRCAM (Institut de Coordination Acoustique Musique). Release date: September 15.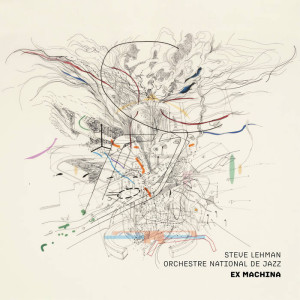 Veronica Swift, Veronica Swift (Mack Avenue)
Veronica Swift presents a mesmerizing array of genres on her eponymous album, weaving together a tapestry of styles that draws inspiration from pop, bebop, swing, funk, rock and jazz. Consisting of ten tracks comprising both originals and unique covers, the record also serves as the vocalist's heartfelt tribute to the artists who have fueled her artistic journey over the years. Release date: September 15.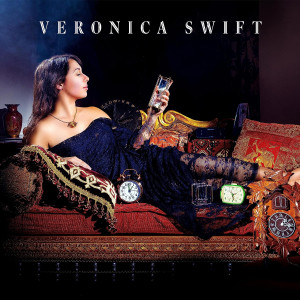 Featured photo courtesy of Mack Avenue Records.
Like this article? Get more when you subscribe.
Join thousands of other jazz enthusiasts and get new music, artists, album, events and more delivered to your inbox.