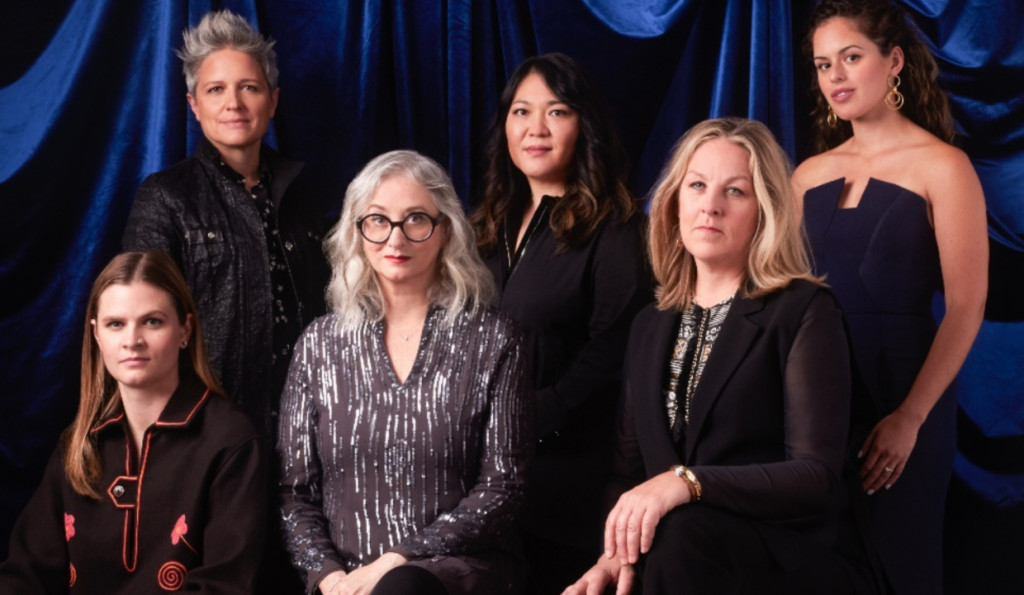 An all-female supergroup's sophomore album; a duo exploration of a spectrum of Afro-Caribbean styles; a master saxophonist's live showcase. All this and more are in our list of ten new albums released this month (May 2023) that you need to know about!
ARTEMIS, In Real Time (Blue Note)
Three years after the release of their self-titled debut, ARTEMIS return with a new album highlighting the improvisational strengths and compositional prowess of its all-star, all-female members. In Real Time showcases a new lineup with founding members Renee Rosnes, Allison Miller, Ingrid Jensen and Noriko Ueda joined by newcomers Nicole Glover on tenor saxophone and Alexa Tarantino on alto saxophone, soprano saxophone and flute. Release date: May 5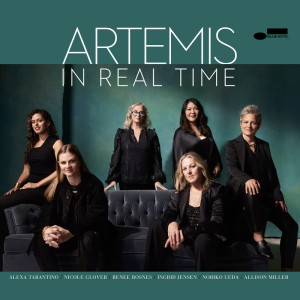 Avishai Cohen and Abraham Rodriguez Jr., Iroko (Naïve)
Jazz bassist/composer Avishai Cohen joins forces with New York Latin icon Abraham Rodriguez Jr. for their new record, Iroko. Recording as a duo, this decades-in-the-making project finds the pair exploring a spectrum of Afro-Caribbean styles informed by their respective combined backgrounds in jazz fusion, Afro-Latin jazz, traditional folk music and more. Release date: May 5.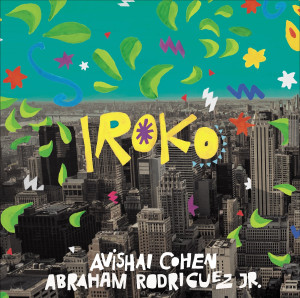 Jeff Coffin, Look for Water (Ear Up)
Look for Water captures saxophonist Jeff Coffin's spontaneous recording session in New Orleans from 2021, demonstrating the breadth of his compositional prowess and celebrating the vibrancy of New Orleans. Here, the artist is heard alongside drummer Johnny Vidacovich, bassist James Singleton, tenor saxophonist Tony Dagradi and cellist Helen Gillet. Release date: May 5.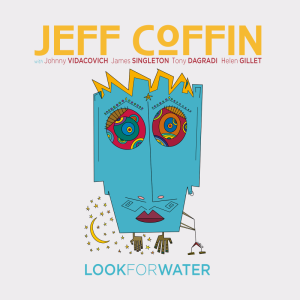 Dave McMurray, Grateful Deadication 2 (Blue Note)
Dave McMurray returns with Grateful Deadication 2, the follow-up to his 2021 tribute to San Francisco icons, Grateful Dead. Here, once again, the saxophonist reimagines selected Grateful Dead songs with his gritty soulful Detroit sound, joined by a high-octane cast of special guests, including Oteil Burbridge, Bob James, Jamey Johnson, Greg Leisz, Don Was and more. Release date: May 19.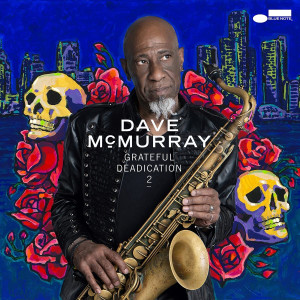 Emilio Solla and Antonio Lizana, El Siempre Mar (Tiger Turn)
Pianist Emilio Solla and saxophonist/vocalist Antonio Lizana showcase their shared devotion to flamenco and folklore-inspired rhythms on El Siempre Mar. The album also features bassist Jorge Roeder and drummer/percussionist Ferenc Nemeth, plus special guests Roxana Ahmed and string quartet members Javier Weintraub, Cecilia Garcia, Javier Portero and Patricio Villarejo. Release date: May 19.

George Coleman, George Coleman Live at Smalls Jazz Club (Cellar)
NEA Jazz George Coleman demonstrates his luminosity on George Coleman Live at Smalls Jazz Club. Recorded in 2022, the album documents a sold-out performance at the renowned Smalls Jazz Club and features the master saxophonist reworking jazz standards alongside bassist Peter Washington, drummer Joe Farnsworth and pianist Spike Wilner. Release date: May 19.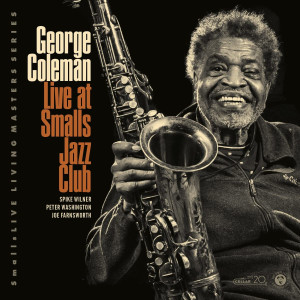 Gretchen Parlato and Lionel Loueke, Lean In (Edition)
Lean In showcases the earthy connection and palpable synergy of musical collaborators and friends, vocalist Gretchen Parlato and guitarist Lionel Loueke. The soul-stirring set finds them joined by bassist Burniss Travis and drummer Mark Guiliana and was conceptualized, written and recorded while in the grips of the global pandemic. Release date: May 19.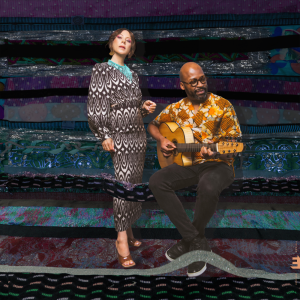 Joanie Pallatto, Accidental Melody (Southport)
Singer/songwriter Joanie Pallatto, one of Chiacago's leading studio voices for many years, offers a stimulating program of 13 new songs on her new album, Accidental Melody. The recording is performed with an acoustic ensemble with virtuoso guitarist/co-producer Fareed Haque and comes with liner notes from writer/author/poet Achy Obejas. Release date: May 19.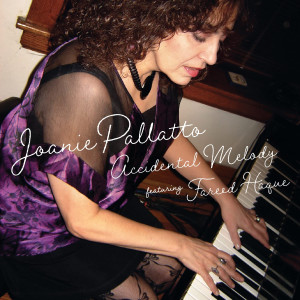 Joe Farnsworth, In What Direction Are You Headed? (Smoke Sessions)
Drummer Joe Farnsworth maintains his ties with the past while looking to the future on his third Smoke Sessions full-length recording, In What Direction Are You Headed? For this album, Farnsworth assembled a new quintet featuring an all-star lineup with guitarist Kurt Rosenwinkel, saxophonist Immanuel Wilkins, keyboardist Julius Rodriguez and bassist Robert Hurst. Release date: May 19.

Henry Threadgill Ensemble, The Other One (Pi)
The Other One by Henry Threadgill comprises a three-movement composition, "Of Valance," inspired by percussionist/theorist Milford Graves and performed by a 12-piece ensemble. This is the musical component of a large multimedia work performed and recorded live at Roulette Intermedium in Brooklyn, New York, in 2022. Release date: May 26.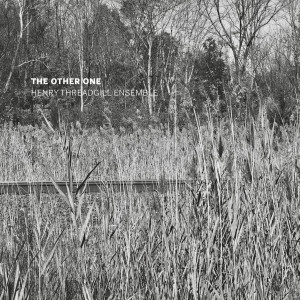 Featured photo of ARTEMIS by Ebru Yildiz.
Like this article?  Get more when you subscribe.
Join thousands of other jazz enthusiasts and get new music, artists, album, events and more delivered to your inbox.