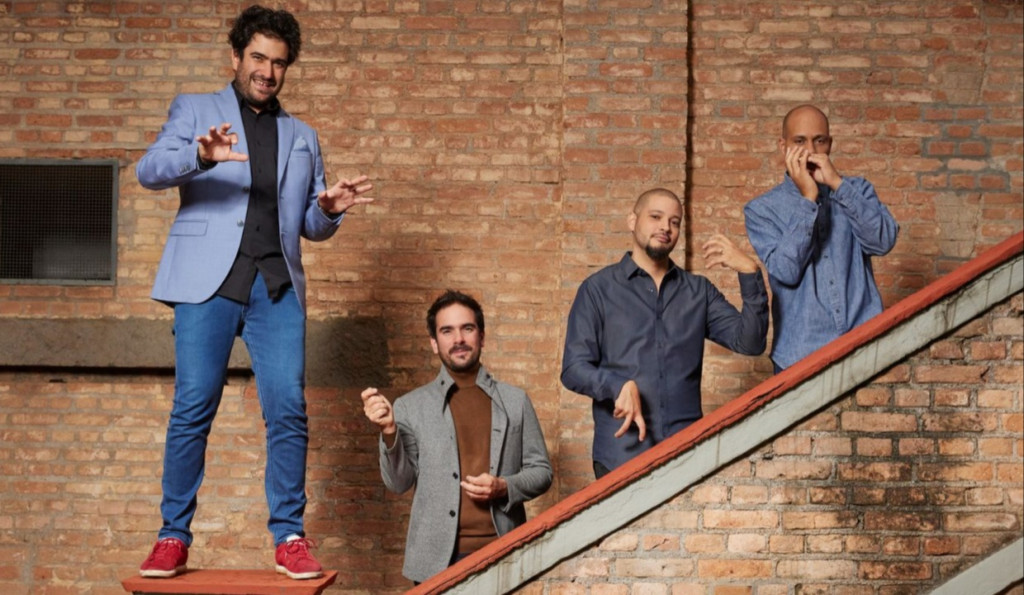 From captivating compositions to virtuosic performances, these releases encompass a wide range of styles and showcase the creativity and artistry of today's jazz musicians. Here is our curated selection of ten new jazz albums released this month (August 2023) that you need to know about!
Oiro Pena, Puna (We Are Busy Bodies)
Puna is the new album by Oiro Pena, the Finnish jazz collective helmed by prolific composer Antti Vauhkonen. Recorded in bedrooms, studios and other locations around Helsinki during 2022, the record offers a captivating mix of lo-fi spiritual jazz, experimental and avant-garde music forms, including four vocal tracks recorded with Merikukka Kiviharju. Release date: August 4.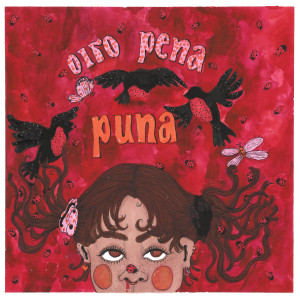 Joe Alterman, Joe Alterman Plays Les McCann: Big Mo & Little Joe (self-released)
Atlanta-based pianist Joe Alterman pays tribute to his mentor and dear friend, the legendary pianist/composer Les McCann, on his spirited new trio album. Joe Alterman Plays Les McCann: Big Mo & Little Joe is an eleven-song set that culls material from the full span of McCann's storied career, performed by Alterman with bassist Kevin Smith and drummer Justin Chesarek. Release date: August 11.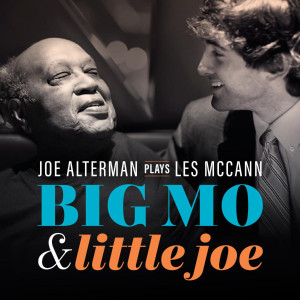 Johnathan Blake, Passage (Blue Note)
Drummer/composer Johnathan Blake pays tribute to those who have touched his life and shaped his music on his moving and poetic sophomore Blue Note album. Passage finds him reconvening his dynamic and intergenerational Pentad quintet and offering ten original tracks, five of which are Blake's compositions, capturing the arc of personal and collective evolution. Release date: August 11.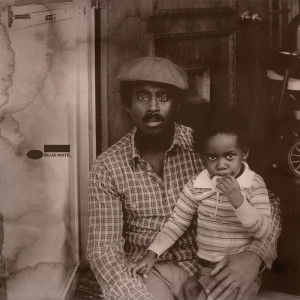 Alfredo Rodriguez, Coral Way (Mack Avenue)
Cuban pianist/composer Alfredo Rodriguez captures the rich tapestry of Miami's Latin music scene on his new album, blending diverse genres and bridging the worlds of mainstream Latin music and Latin jazz. Coral Way is inspired by the city's vibrant multicultural community and also includes collaborations with vocalists Cimafunk and Alana Sinkëy. Release date: August 18.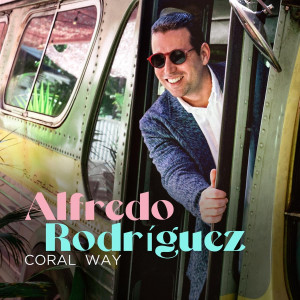 Cautious Clay, KARPEH (Blue Note)
Singer/songwriter/multi-instrumentalist Cautious Clay embraces his jazz roots more than ever before on his Blue Note label debut album. KARPEH is a profoundly personal album showcasing the artist's growth through an ambitious song cycle, exploring themes of intimacy, lineage and personal development. Release date: August 18.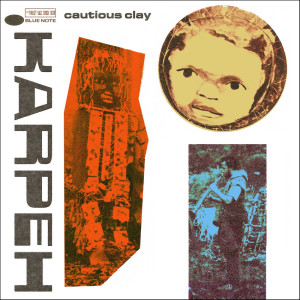 Pale Jay, Bewilderment (Colemine/Karma Chief)
Trained jazz vocalist/pianist Pale Jay explores a family's gradual disintegration due to years of avoidance and miscommunication on his first full-length album. The artist wrote, recorded and produced all but one of the tracks on Bewilderment, which seamlessly blends dusty soul, slow disco and Afrobeat, and is enriched by Raven Rush string arrangements. Release date: August 18.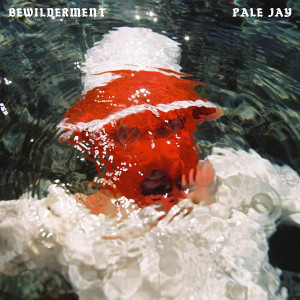 Reginald Dwayne Betts and Reed Turchi, House of Unending (self-released)
Poet Reginald Dwayne Betts and musician Reed Turchi meld spoken word and slide-guitar improvisation, showcasing their shared sensibilities and underlying rhythms in their new full-length collaboration. House of Unending offers an 11-track program that finds Bett's powerful message, which includes shedding light on the complexities of the American justice system and offering hope to those who have experienced its harsh realities, further emboldened by Turchi's driving musicality. Release date: August 18.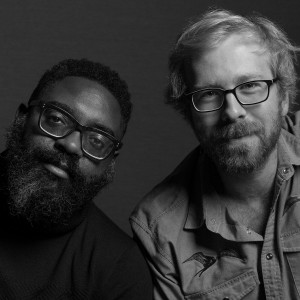 Bebel Gilberto, João ([PIAS])
Brazilian artist Bebel Gilberto delivers a musical love letter to her father, the legendary João Gilberto, on her new album. João is a deeply personal collection of songs made famous by the Father of Bossa Nova, including some surprising and unexpected choices, and featuring Bebel's trademark lush and hypnotic vocals with guitar accompaniments by Guilherme Monteiro. Release date: August 25.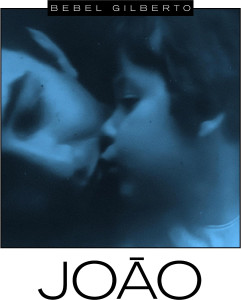 Harold López-Nussa, Timba a la Americana (Blue Note)
Pianist/composer Harold López-Nussa makes his Blue Note album debut with Timba a la Americana, produced by Michael League and inspired by his recent decision to leave his Cuban homeland and embark on a new chapter in France. With ten captivating original compositions, Nussa presents his unique vision of modernized Latin jazz, infused with his idiosyncratic style and backed by a tight-knit band of high-octane collaborators. Release date: August 25.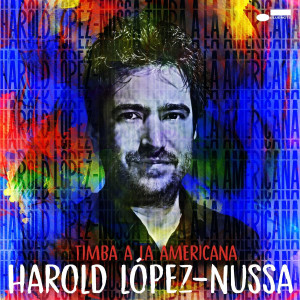 Luciana Souza & Trio Corrente, Cometa (Sunnyside)
Luciana Souza and Trio Corrente celebrate the power of Brazilian songwriting traditions and the limitless expression of jazz in their collaborative project, Cometa. Recorded in São Paulo earlier this year, this album showcases a delightful fusion of originals and covers, exuding an uplifting spirit that mirrors a newfound optimism and Brazil's re-emergence following a period of social and political challenges. Release date: August 25.
Featured photo by Paulo Vitale.
Like this article?  Get more when you subscribe.
Join thousands of other jazz enthusiasts and get new music, artists, album, events and more delivered to your inbox.